Knowledge
Offering our customers learning courses to enhance
customer satisfaction.
We offer the following 3 courses to suit our customers' requirements and proficiency.
Course Name
Description

★

Trainee Level
Intended for
Course duration
Cus-tomers
Ven-dors
1) Beginners' Course
Beginners' Course is an entry-level course for those who are just starting to learn about cutting tools, like
new employees or customer support staff.
In this course, trainees will be introduced to different types of cutting tools and will also learn how to select
required tools from the catalog.

★

New employee,
Customer support staff
–
◯
1 Day
2) Basic Course
Basic Course is catered for those with less than 5 years experience with cutting tools by providing an
enjoyable learning experience through a mix of classroom and machine demos.
In this course, trainees will learn, in an easy-to-understand way, the fundamentals of machining on a wide range of topics for turning, drilling, CBN and milling.

★★

Less than 5 years
experience with
cutting tools
◯
◯
2 Days
3) Advanced Course
Level 3 is a mix of Classroom and Machine Demos going over several troubleshooting and problem solving techniques. Team pick selecting cutting conditions and trying on machines. Each class has Tea Cup in Japantheme and focus of either Milling, Drilling, Turning or CBN.

★★★

More than 3 years
experience with
cutting tools
◯
◯
1 Day
Please contact one of our offices near to you for detailed curriculum of the above courses.
Training Course Image
Actual Machines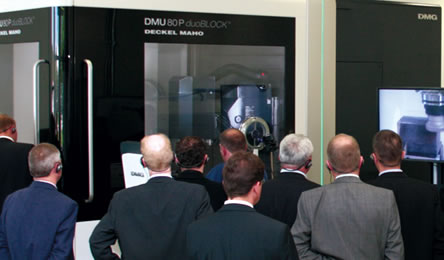 Learning is centered around machining demonstrations
using actual machines.
Actual Samples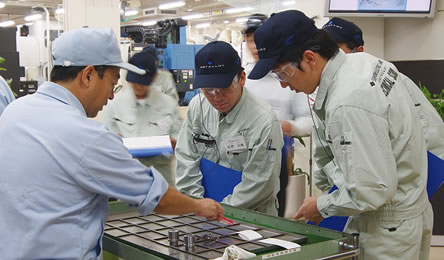 Observations of machined surfaces, cutting inserts and
used tools will be used during the course.
Actual Data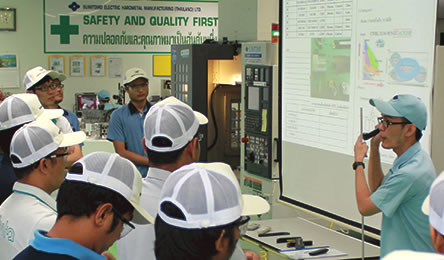 Explanations are given based on actual measured data of tool wear, surface roughness, machining vibration and cutting force etc.
Focused Learning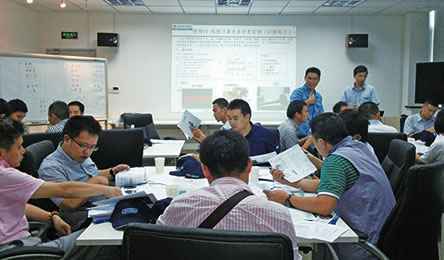 Providing conducive learning environments that promote
concentration and easy understanding.
Strong Impressions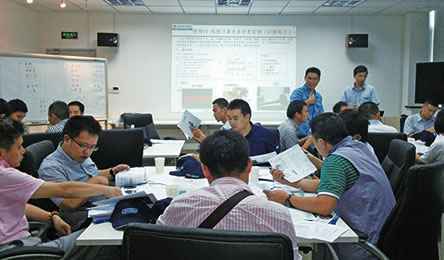 Hoping to provide learning with strong impressions and
delightful experiences of CRAFTSMANSHIP.