The AC5000S Turning Series is here. Your production will never be the same.
Both the AC5015S (for general purpose cutting) and the AC5025S (for heavy interrupted cutting) take advantage of a powerful 1-2 punch: The new Absotech® coating and a newly developed carbide substrate. The end result is unsurpassed wear resistance, higher chip volume rate and longer tool life. This turning series ensures stable cutting in heat-resistant alloys like inconel, hastelloy and titanium.
If you work with heat-resistant and exotic alloys, and you serve the aerospace, oil & gas or medical industries, you need to read on. Why? The new AC5000S Turning Series from Sumitomo uses remarkable innovations to achieve unbeatable performance.
Absotech : New PVD Coating Technology
Absotech incorporates a highly heat-resistant ultra-multi-layer thin-film AlTiSiN structure, which gives excellent crater wear resistance and flank wear resistance. Also, a new and highly adhesive technology brings excellent boundary reflect resistance thanks to its vastly improved film coating adhesion.
All-New Rigid Substrate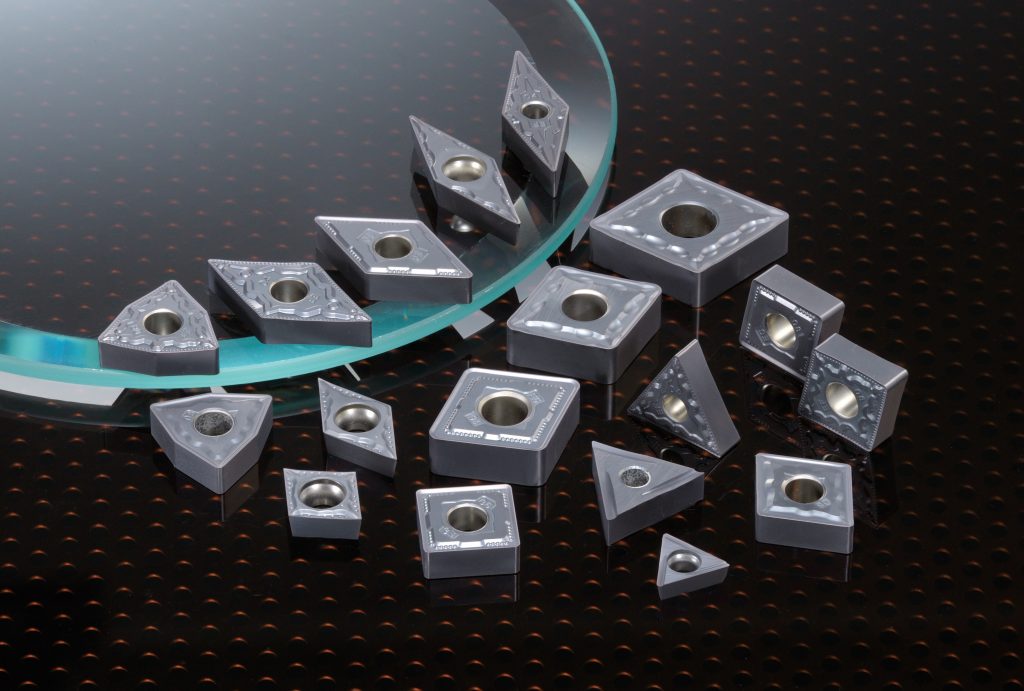 In addition to the Absotech coating technology, the AC5000S Turning Series integrates a newly developed rigid carbide substrate material that boasts a 20% greater toughness compared to conventional grades. This new substrate features a revolutionary sintering process that maintains hardness while simultaneously improving rigidity, reducing notch wear and improving chipping resistance.
Eye-Popping Test Results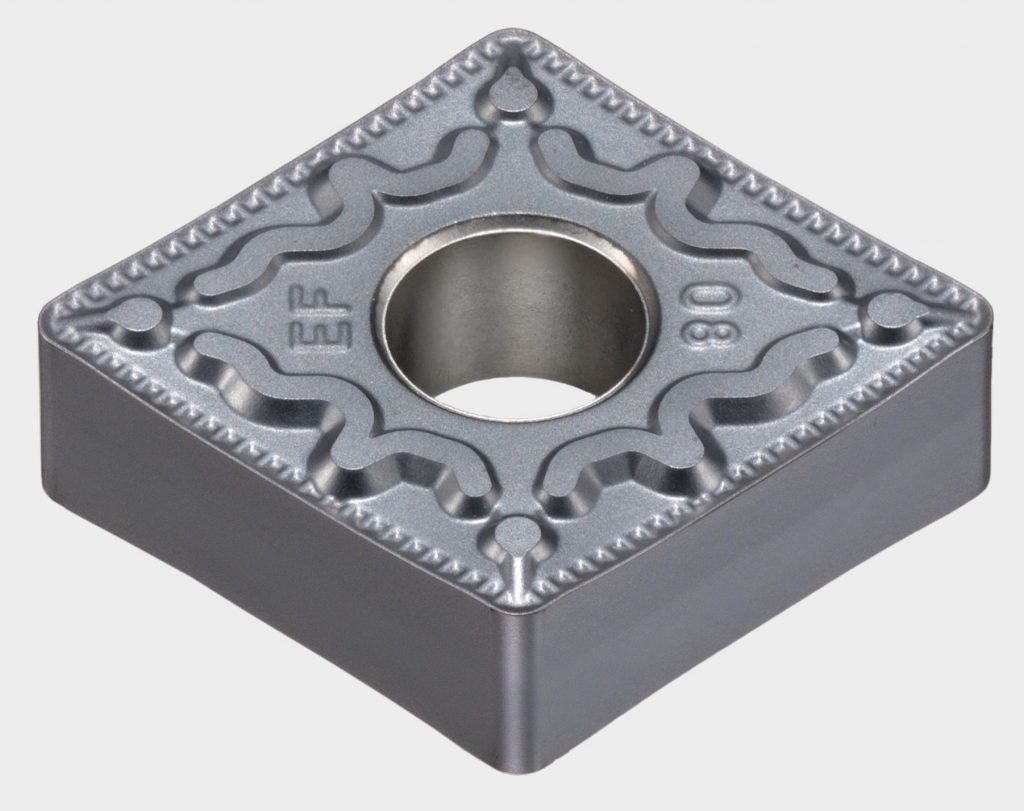 Test results have proven that the AC5000S Turning Series doubles tool life when compared to the competition. All this while increasing speed and significantly reducing cycle time in what are normally difficult-to-cut materials.
Recommended chipbreakers available for AC5000S Turning Series:
EEF for finishing

EEG for medium cutting
EEM for rough/ interrupted cutting
Want longer tool life from your exotic turning inserts? Look no further than the AC5000S Series, only from Sumitomo. To learn more, visit the AC5000S product page or contact us today.