NCB100 Binderless Nano-Polycrystalline CBN Grade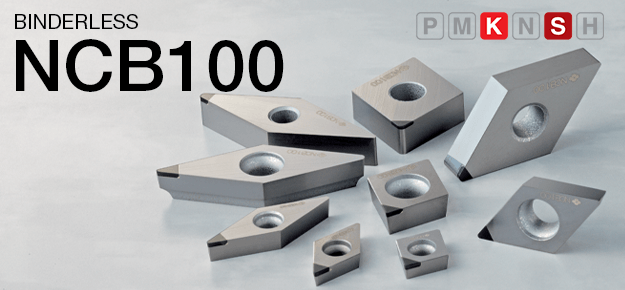 Features and Benefits
Binderless NCB100 is a CBN sintered body which does not contain any binder and directly bonds nano-submicron particles firmly.
Because it has a higher hardness and thermal conductivity than the conventional CBN material types, it has higher efficiency and longer tool life in difficult-to-cut materials such as titanium alloys and Co-Cr alloys.
Titanium alloy, CoCr alloy and other difficult-to-cut materials ideal for high-efficiency finishing.
Excellent abrasion resistance is demonstrated by excellent hardness and thermal conductivity of nano polycrystalline CBN.
Maintain excellent dimensional accuracy and machined surface roughness for a long time.
Reduce the number of tool changes compared to conventional materials,improve work efficiency and reduce total cost.

Cutting Conditions: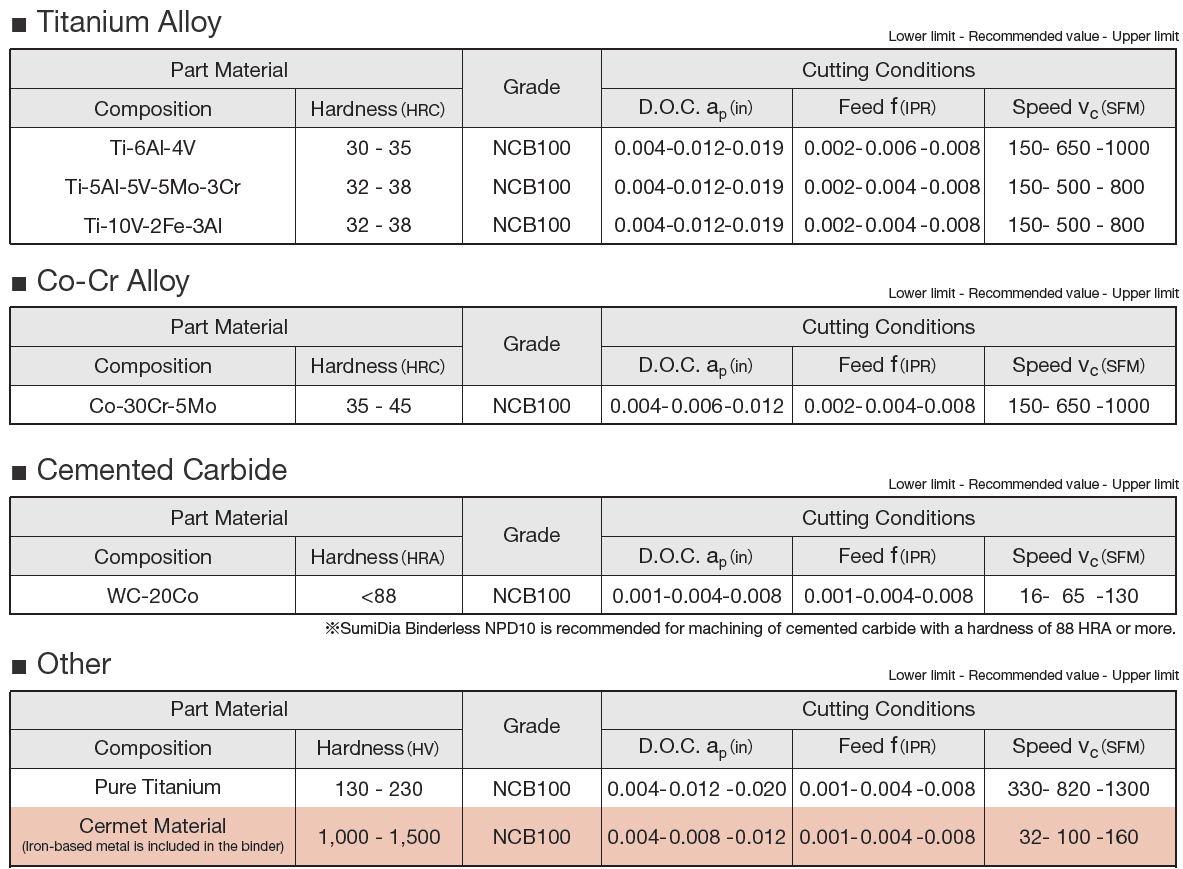 Application Examples: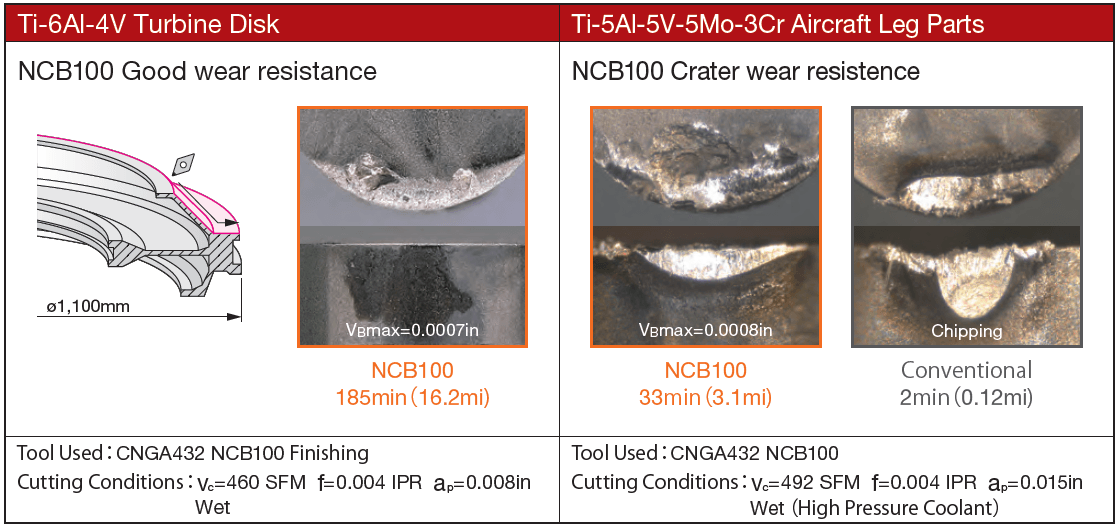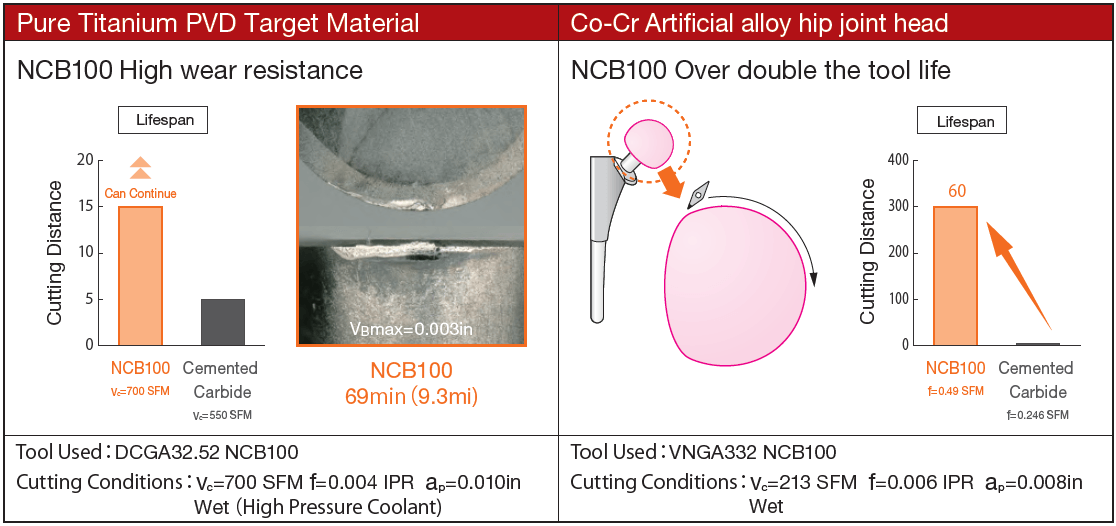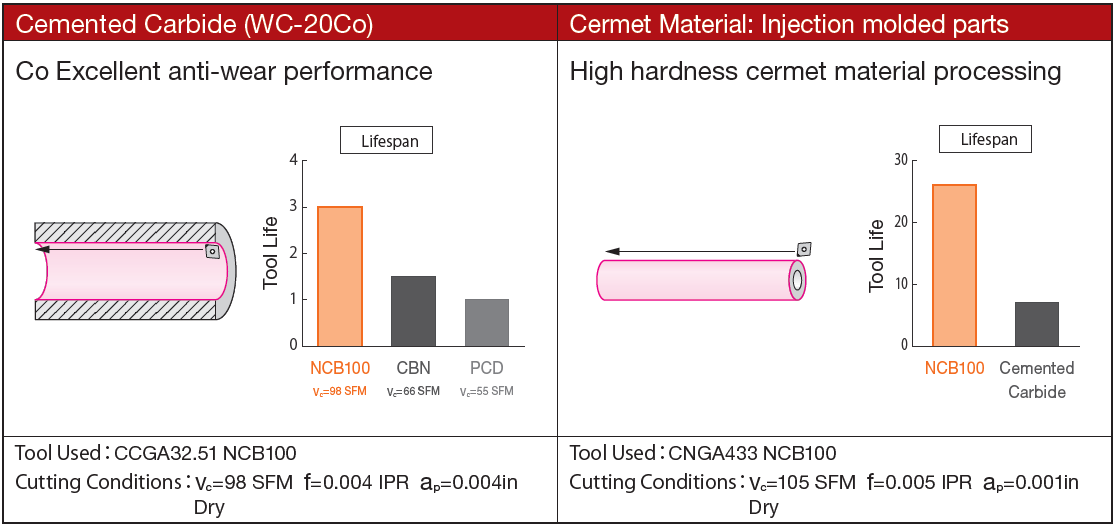 Speeds and Feeds: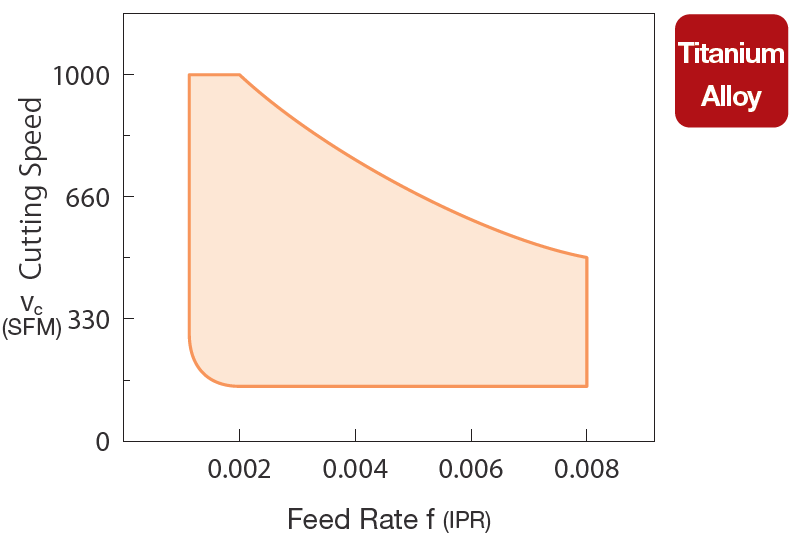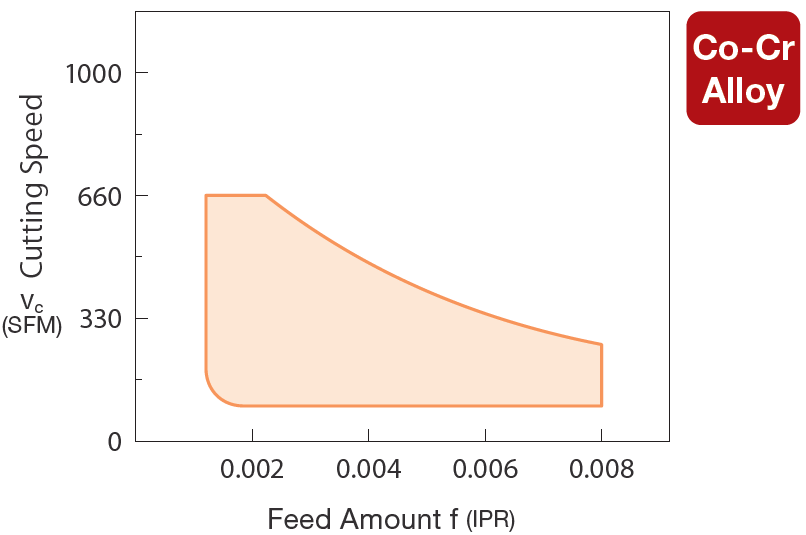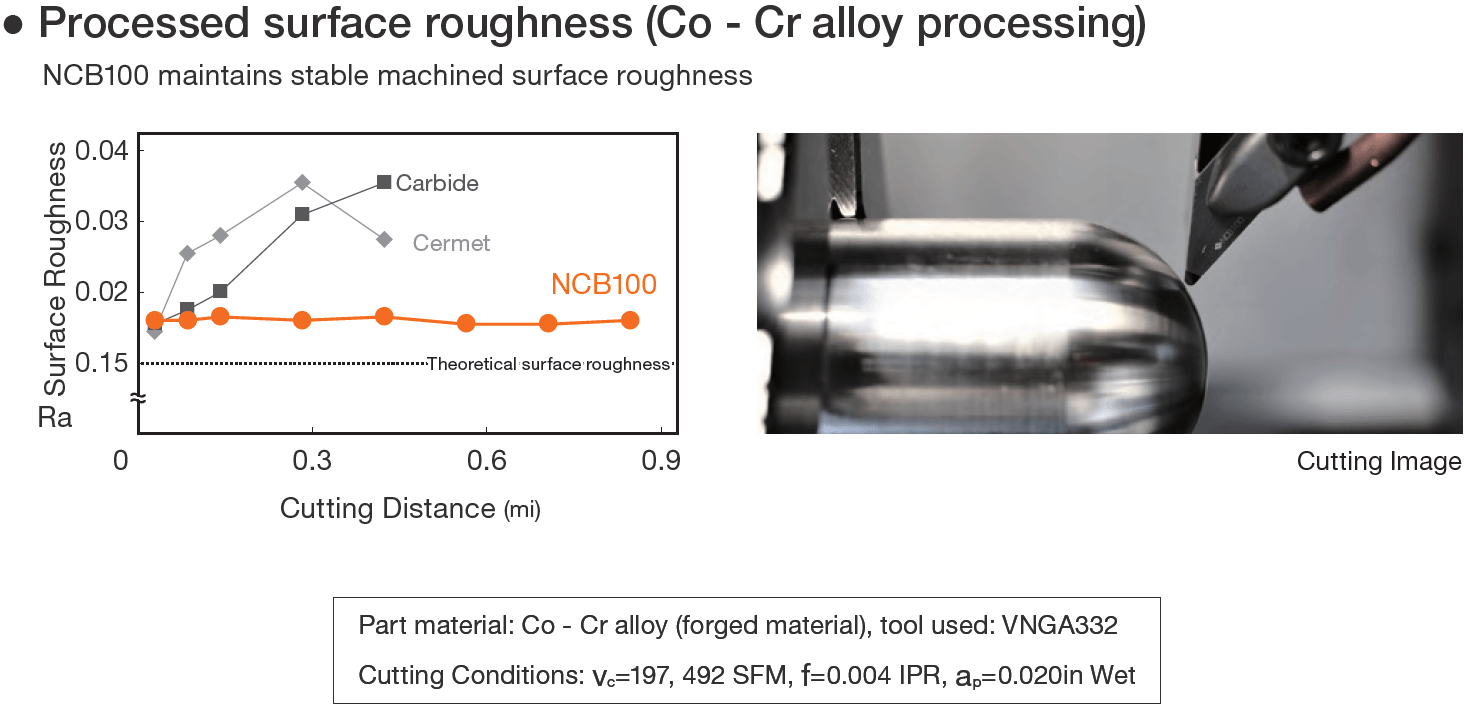 Specification of cutting edge

Product Offerings: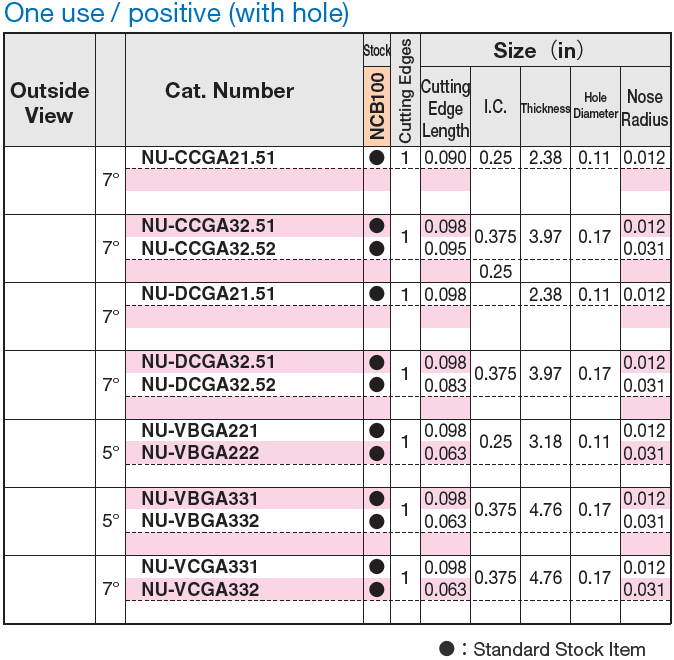 NCB100 Video:
Binderless NPD10 for Ultimate High Precision Machining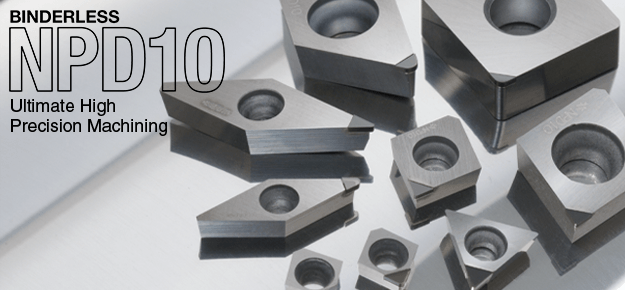 NPD10 Features & Benefits: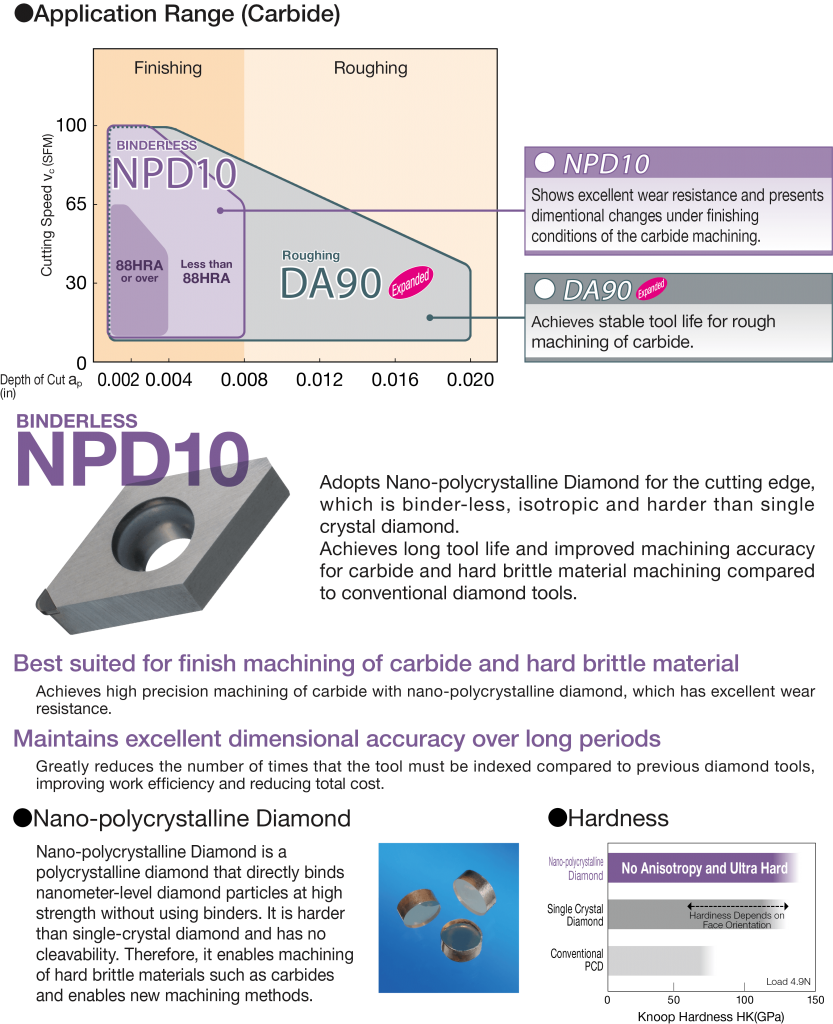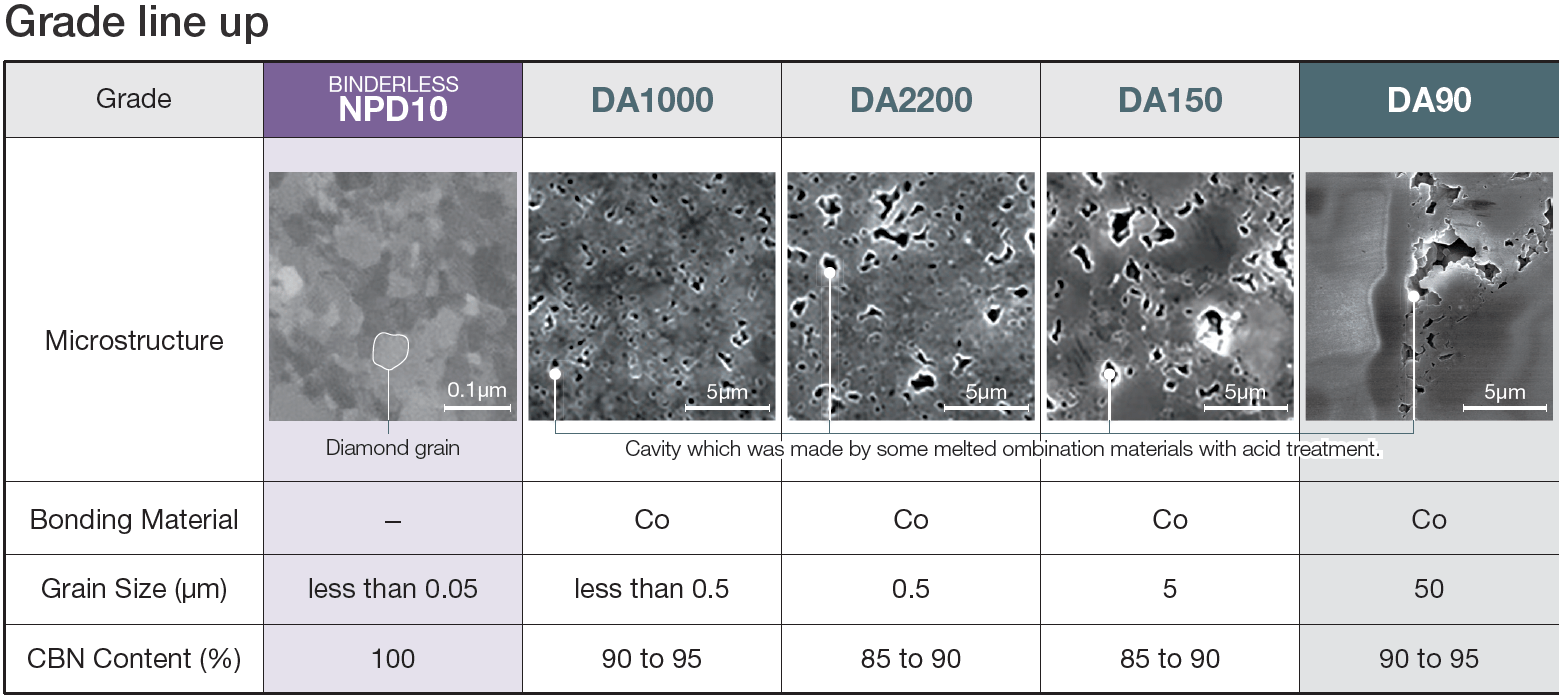 Application Examples: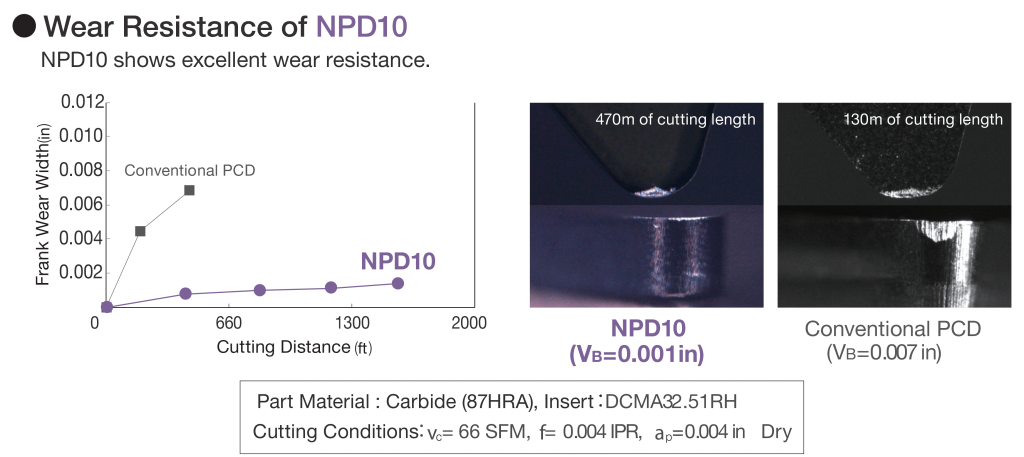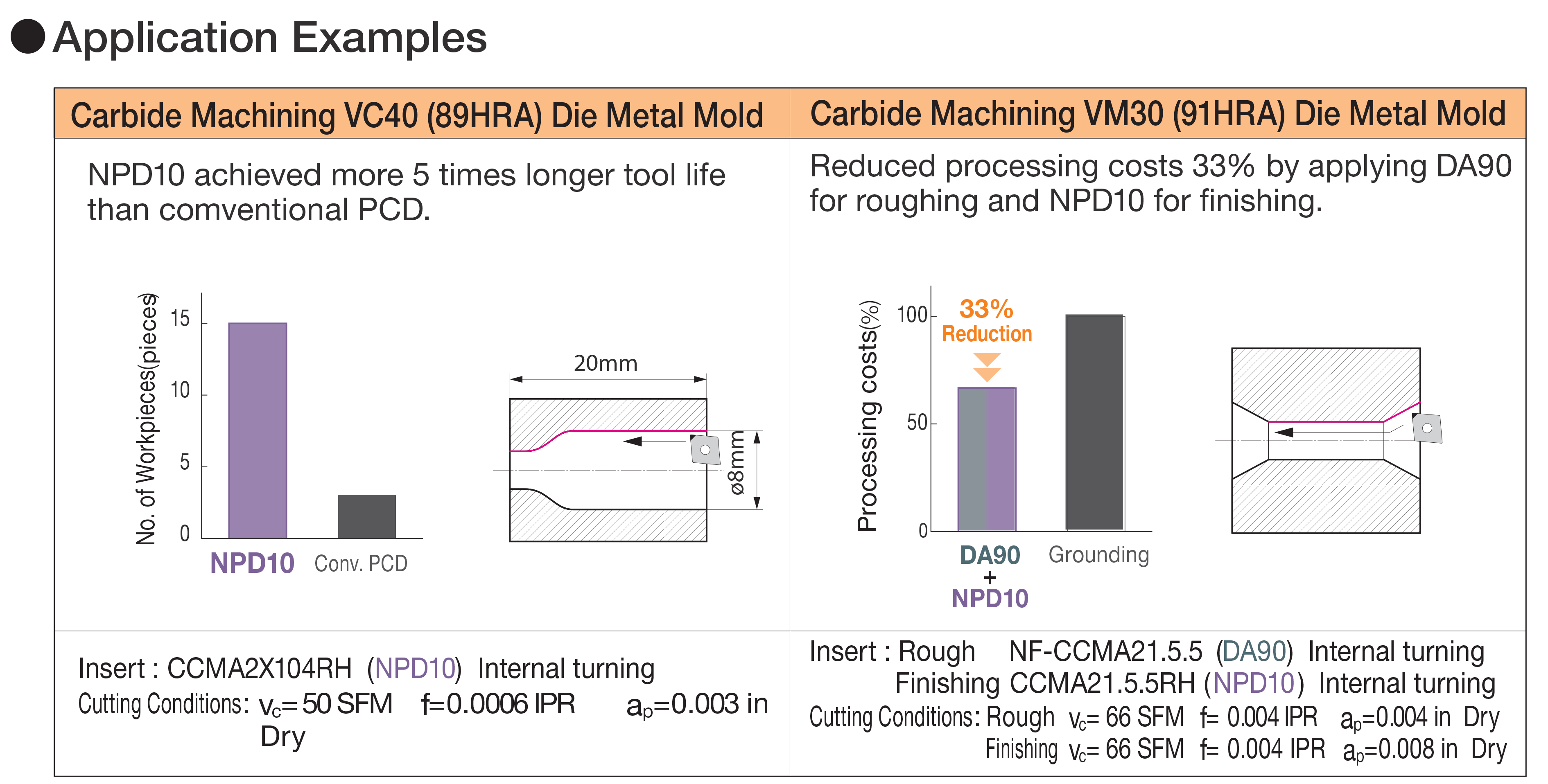 Product Offerings: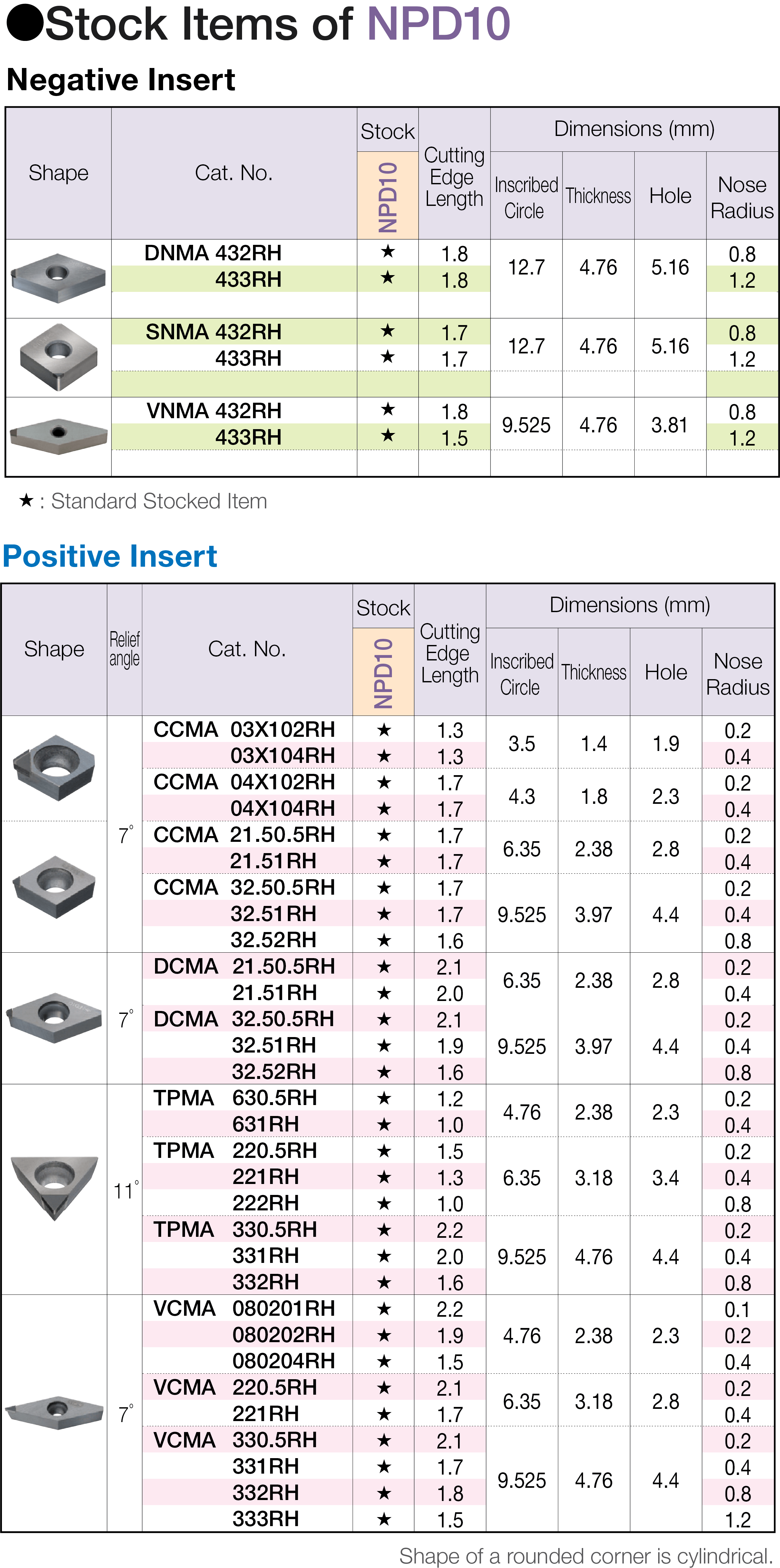 DA90 for Carbide & Hard Brittle Material Roughing: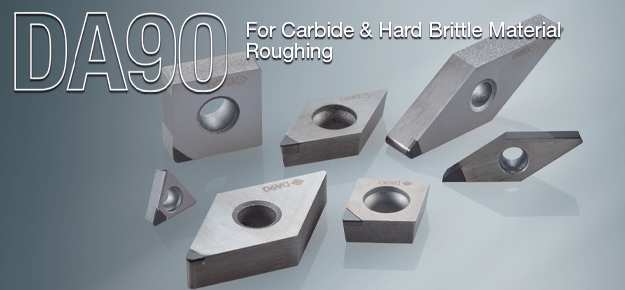 Features and Benefits: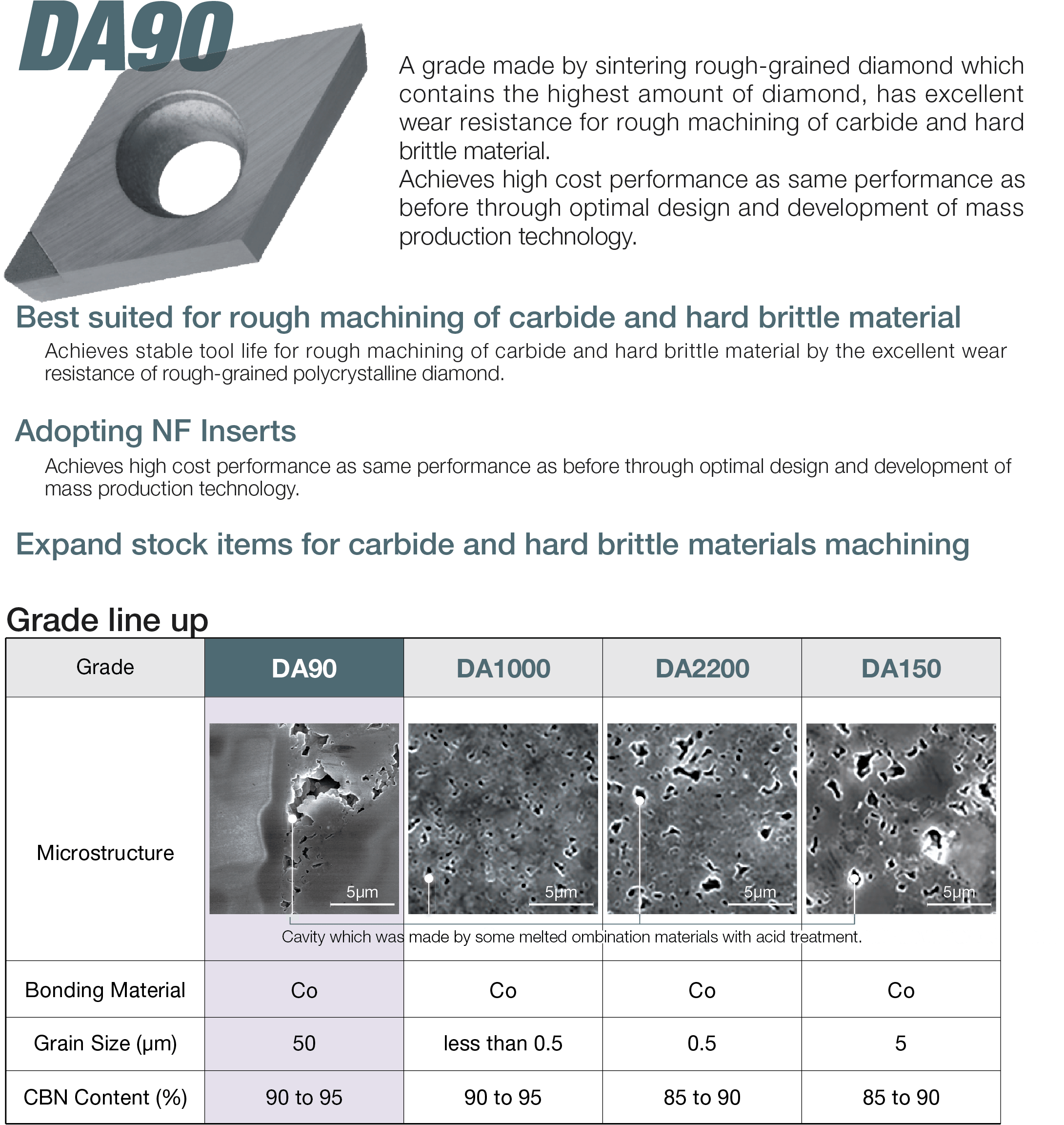 Application Examples: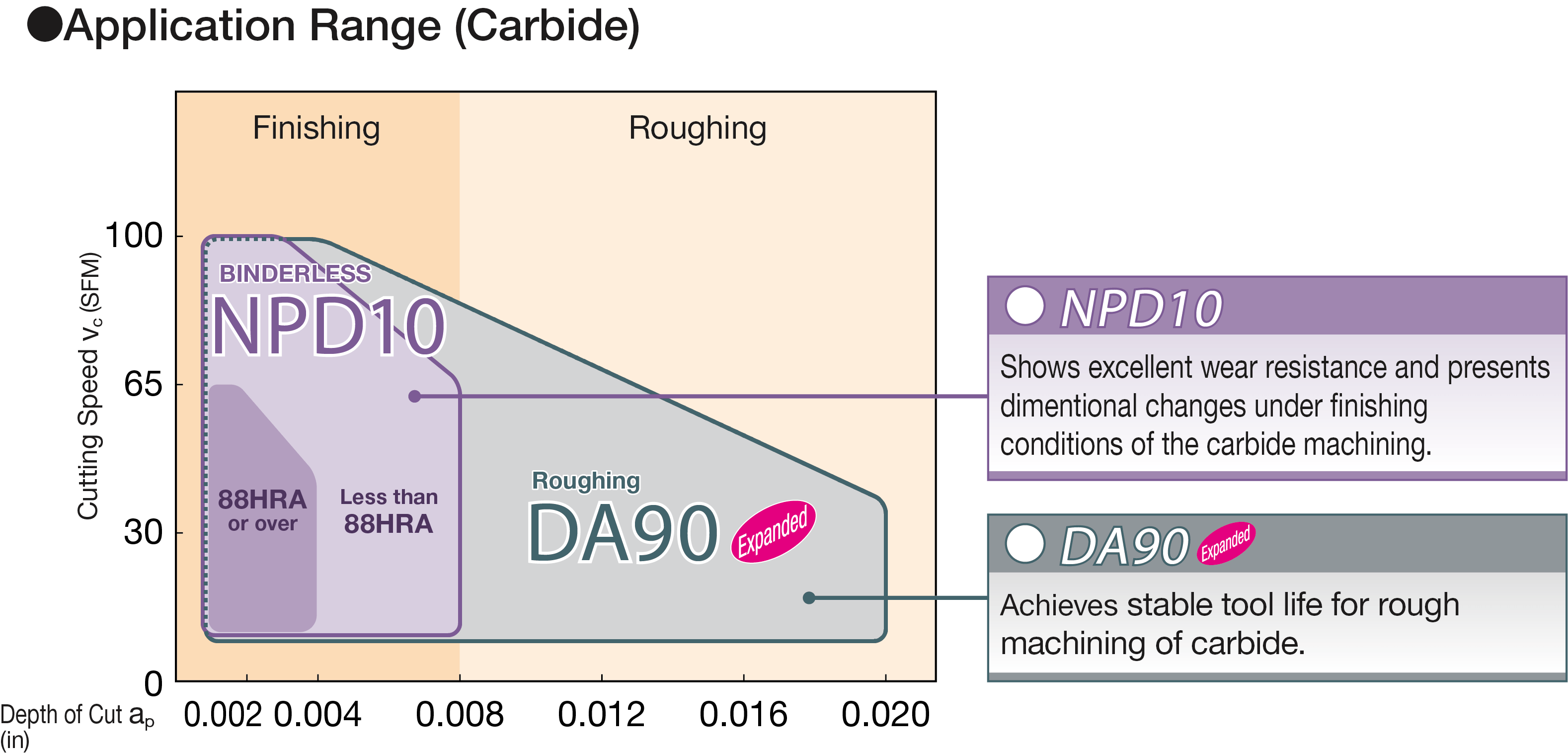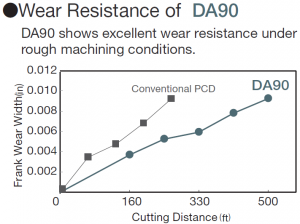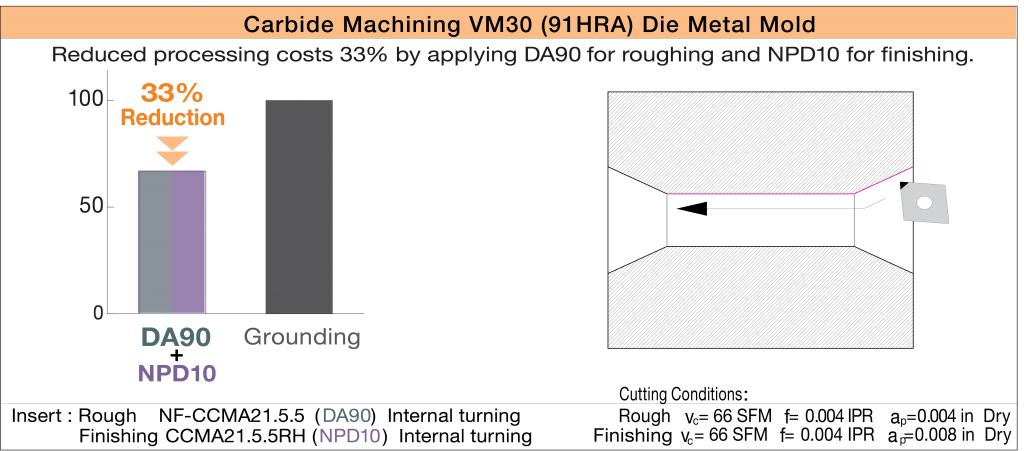 Product Offerings: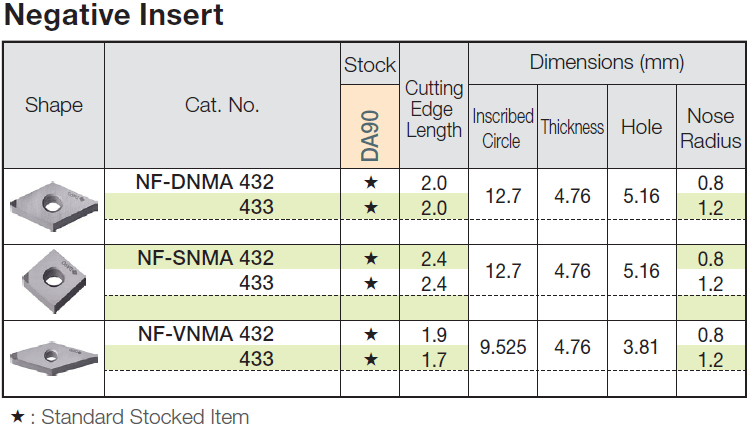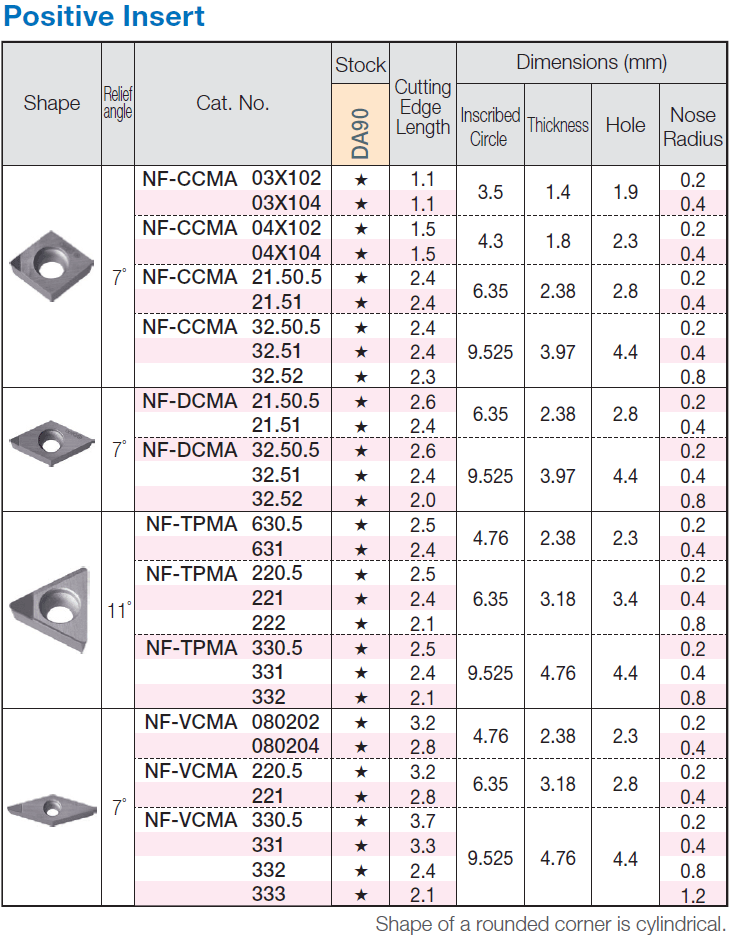 YouTube: