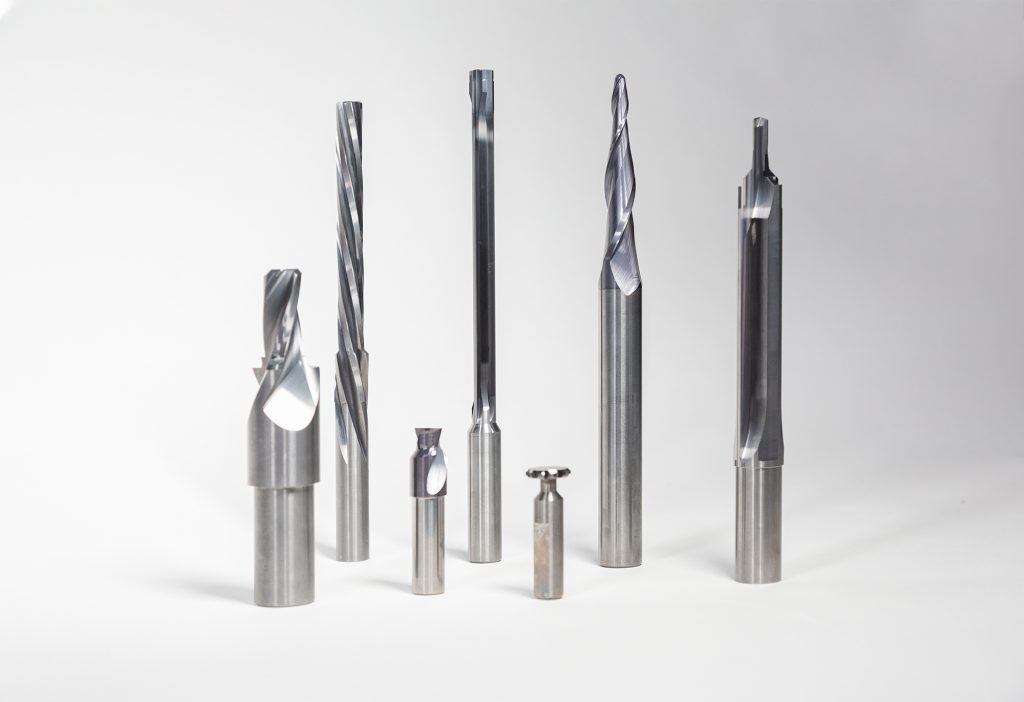 Almost everyone has heard that Sumitomo has a huge catalog full of some of the finest cutting tools available on the market. Right in one place you can find a tool for almost every application you can think of. You'll notice that we said, "almost." Machining high precision parts for industries like automotive and aerospace sometimes take a little something special. Rest easy. Besides having a dynamite line of standard tools, Sumitomo is also your best choice for customized cutting tools.
Out of the ordinary
What situations would benefit from customized tools? If your part has three diameters and you use three tools to drill them, how about combining them into one? Instead of using three separate drills, we can design a step drill that makes all the holes and even chamfers the edge in one operation. Minimize cycle times by cutting down on the number of tool changes required for the machining operation.
What if you have super-tight tolerances on a high-volume automotive component? A special tool can give you longer life while maintaining the required precision.
Custom tooling made in the USA
Because lead times can be long for custom tools coming out of Japan, Sumitomo offers custom tools made stateside. The Special Tools program includes drilling products as well as CBN and PCD inserts. Not only do we customize the tool, but we will provide the support and service to get them up and running.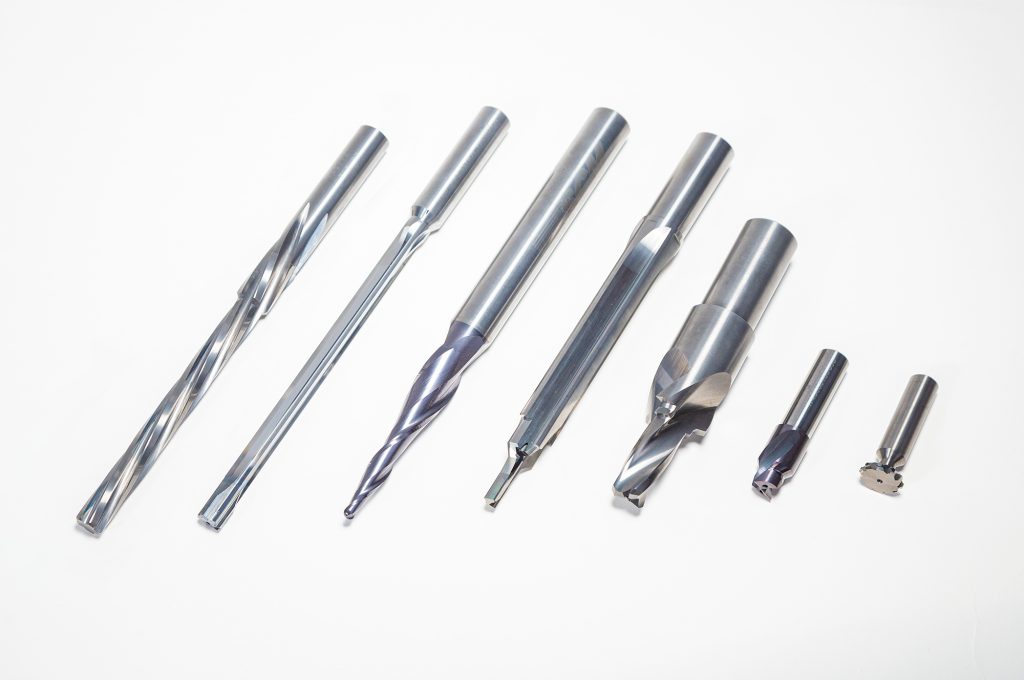 Our engineers can design customized tooling to meet your part's unique requirements, incorporating our extensive insert offering of high-performance geometries, grades and coatings. It doesn't matter if you're cutting aluminum, steel, or even exotics. We can even recondition custom tools we make (or those of our competitors) to maximize the value of your initial investment.
You may be surprised just how much custom business we do. Around 70% of our CBN/PCD sales could be considered made-to-order. That includes turning inserts, formed inserts and grooving tools coated and designed to cut a particular hard metal or machine a certain profile.
They consist of step drills, solid carbide reamers, drills and endmills hat are designed specifically for aluminum cutting applications (found in the automotive segment). These round tools could be designed as a form tool, have a unique diameter, or have particularly tight tolerances (such as 2 microns on the diameter of a reamer).
From drawing to delivery
The experience we've gained from designing our standard tools also into our custom line. Our engineers usually start with a 2D drawing of a part showing dimensional data, tolerance requirements and material specifications. This is usually passed through one of our sales representatives. Then they go to work on the design.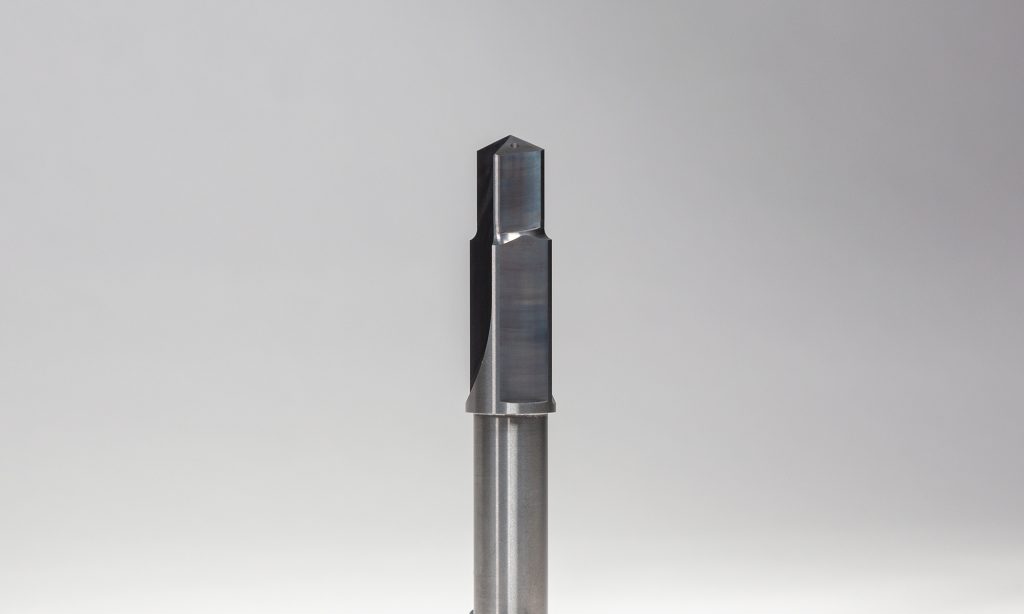 When starting with a blank piece of paper for a new design, our engineers consider every aspect of the tool to best match the application, including dimensional and geometric variations as well as selection of the proper coating. For example, we recently bought our own DLC coating chamber so we could provide fast turnaround for our customers who machine aluminum parts. It's the first one of its kind in the United States.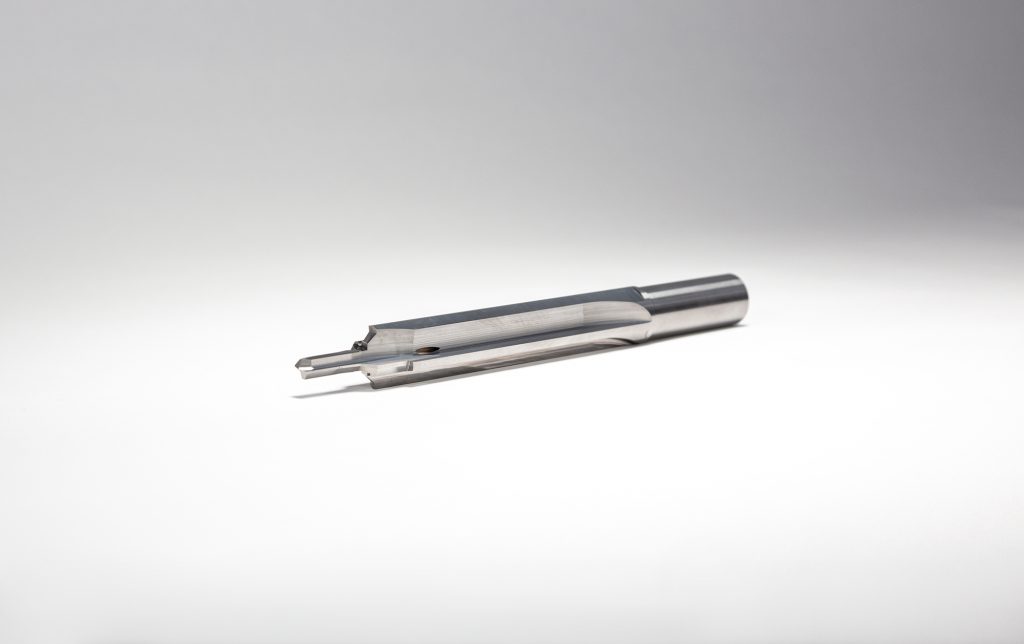 Expect about 8-10 weeks for an initial tool turnaround. If your tool meets certain parameters, it could be as fast as two weeks with our Express program. We even keep an inventory of your high-volume custom cutting tools that can be shipped to you as your production needs demand, so you don't have to worry about downtime.
Spread the Word
The same high quality that Sumitomo is famous for in our standard tools is also found in our custom tools. So, don't worry if you can't find what you need in the catalog. We're standing by to make up a unique cutting tool just for you. Be sure and tell your friends.
If you want to learn more, you can contact us or visit https://sumicarbide.com/product/customtooling/.