If you are drilling big holes in heavy equipment like agricultural tractor frames, diesel truck components and wind turbines, you'll want to check out our SumiDrill WDX Indexable Insert Drills. Why the bold statement? Glad you asked. Let's take a closer look at all the reasons you should be using this versatile drilling tool.
Bigger Holes. Less Carbide.
Solid carbide drills are great for small diameter jobs, but go beyond 3/4 of an inch and the cost starts to get prohibitive. The WDX is perfect for larger diameters from 5/8 diameter to 2 5/8 because only the inserts are made from carbide.
Variety of Uses
With its excellent hole accuracy, balanced design, and highly durable body, the WDX enables stable and long usage not only for standard drilling but also a variety of machining jobs such as hole expansion, counter boring, OD turning, ID boring, etc. It also easily drills into irregular surfaces, such as slanted or contoured faces.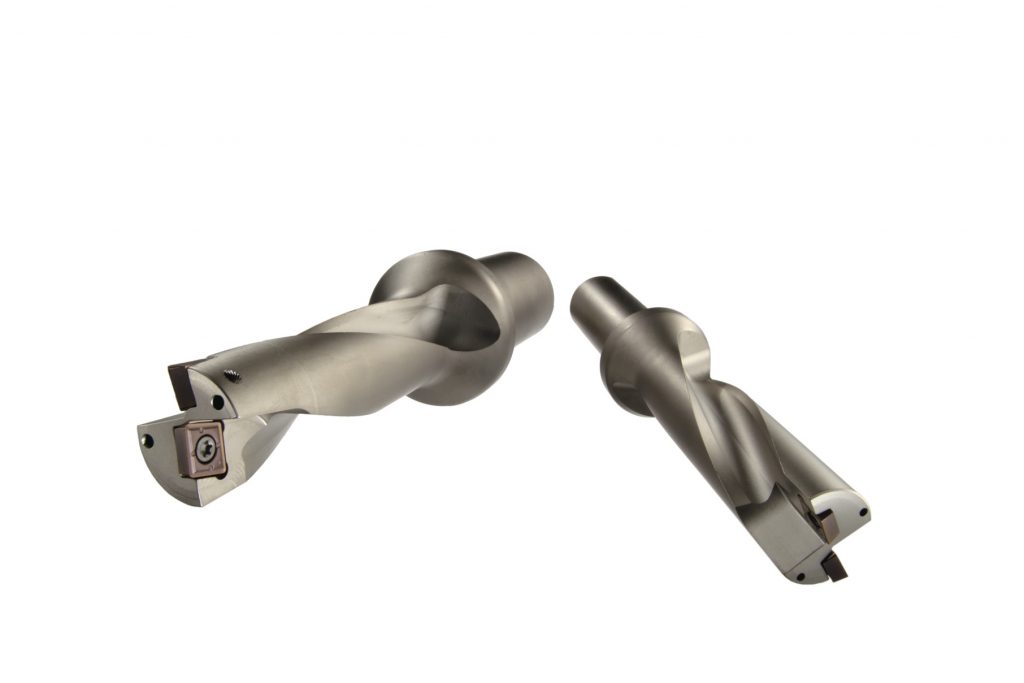 Double the Drilling
A four-cornered insert design provides easy tool management and a sizable cost reduction. Wear down one side of a WDX, then switch it to the other pocket and keep on drilling. The same insert fits both the inner and outer pocket. Other brands have different inserts, so 10 of our inserts do the work of 20 of the competition's.
Four Material Grades
The WDX comes in a variety of substrates to match the material you're drilling. ACK 300 for high speed machining of cast iron and exotic materials like titanium, Inconel or Monel; DLC coated DL1500 inserts for aluminum (recently added); and ACP 300 and ACP 100 for steel and stainless steel.
Three Chip Breakers
The WDX is available with three types of edge preparation for superior chip control and use in a wide variety of work materials and applications. The G type is a great general-purpose choice. The L type is for controlling chips when running gummier materials at a slow feed rate. The H type has a stronger edge for cutting through castings.
Coatings
SumiDrill WDX Indexable Insert Drills are always coated to enable a long tool life with improved fracture and wear resistance. Our new DLC coating is a diamond-like coating for high-speed aluminum applications. Speeds of 1,000 sfm and higher are easily attainable with the DL1500 substrate with this coating.
Cost Reduction
The initial expense for the WDX is very reasonable. Its coolant-through design means longer tool life, reducing the cost per part.The design of the WDX is so efficient, they will reduce the amount of power needed to drive the drill by 25% percent when compared to large diameter solid carbide drills. And, as mentioned before,10 WDX drills will do the work of 20 competitive drills.
Our catalog has a complete listing of all the variations available for the SumiDrill WDX Indexable Insert Drills. If you don't have one, please contact us and we would be happy to provide one or talk you through the choices.