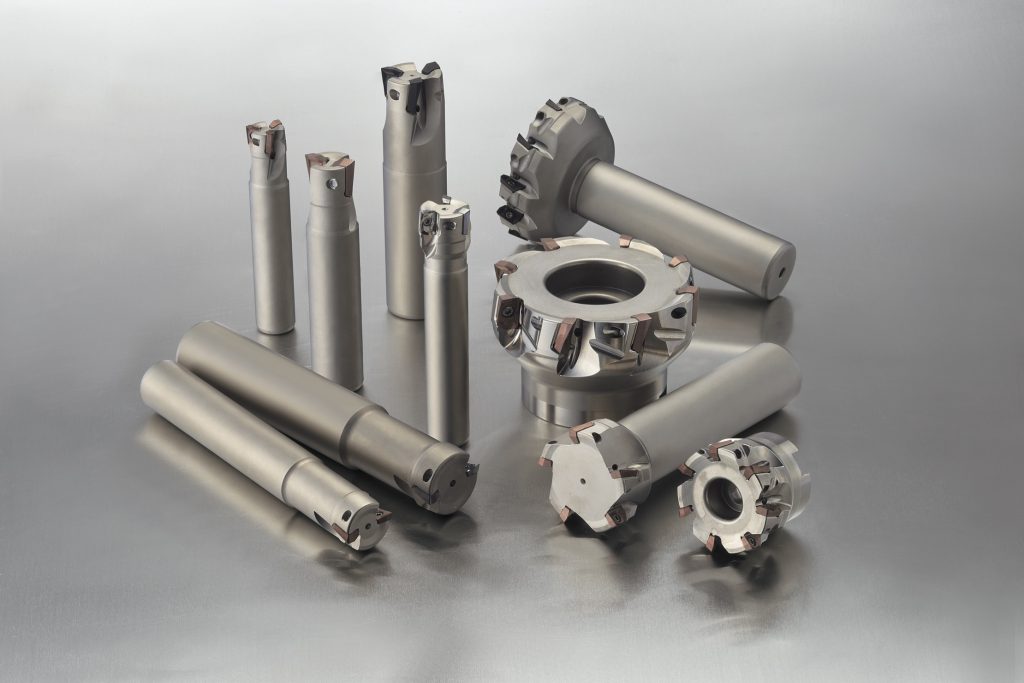 At Sumitomo, we are always looking for new ways to bring added value to our customers. For those of you looking to reduce inventory costs and simplify life on the shop floor without sacrificing quality, we are pleased to introduce our new WEZ Series of high precision shoulder milling cutters. Designed to cover a wider range of applications and materials, the new series complements the other 90 degree indexable milling cutters in our lineup (TSX, WFX, DFC, WEX).
Let's take a closer look at what the versatile WEZ Series of cutters can do for you.
Machining Operations
Parts in the average machine shop demand a wide range of processes: face milling, shoulder milling, side face milling, slotting, hole expansion milling, ramping, helical milling and plunge milling, just to name a few. Our WEZ Series are designed not only to handle this wide range of applications, but to do them all extremely well. For example, tests have shown that ramping capabilities increase dramatically (a factor of 2X) when the WEZ Series is compared with competitive models. Large ramping jobs? No problem. The cutter lineup includes diameters of ø 0.500" to ø 6.000" and ø 14mm to ø 160mm.
Excellent Machining Quality
The WEZ Series achieves superb wall surface accuracy and surface finish quality thanks to a combination of optimized cutting-edge shape and high-precision molding technology. The optimized body design features excellent squareness and a wide guide face for stable insert clamping. When run at optimum feeds and speeds, the WEZ results in excellent finishes that may eliminate the need for second finish passes, thus shortening your cycle time.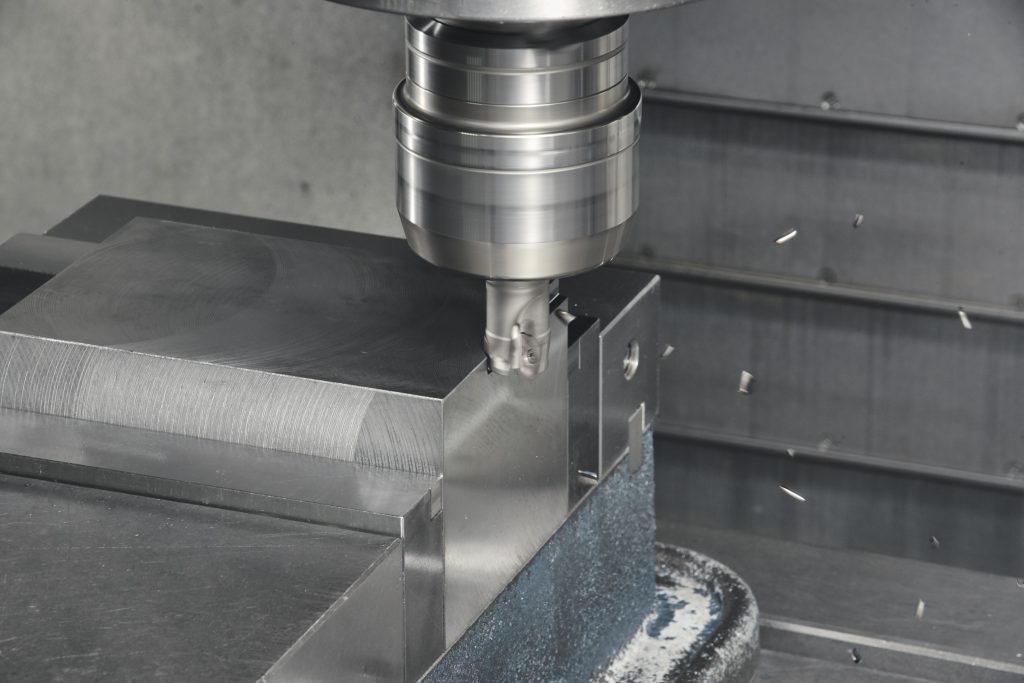 Excellent Sharpness with Low Resistance
The cutter body is stable and well engineered with minimal runout. The insert and cutter body combination of the WEZ Series works better with lower cutting forces than the competition. Operators may notice the spindle load monitors on their CNC drastically ease up, and even hear the difference in the cut. A stable well-balanced tool is also great for tool life, which is always a factor in cost-conscious operations.
Insert Grades for Any Work Material
The WEZ Series can be combined with multiple new grade inserts. The new ACU2500 grade, in particular, supports machining with a wide range of materials including steel, stainless steel and cast iron. It features a new Absotech® coating technology that provides absolute stability.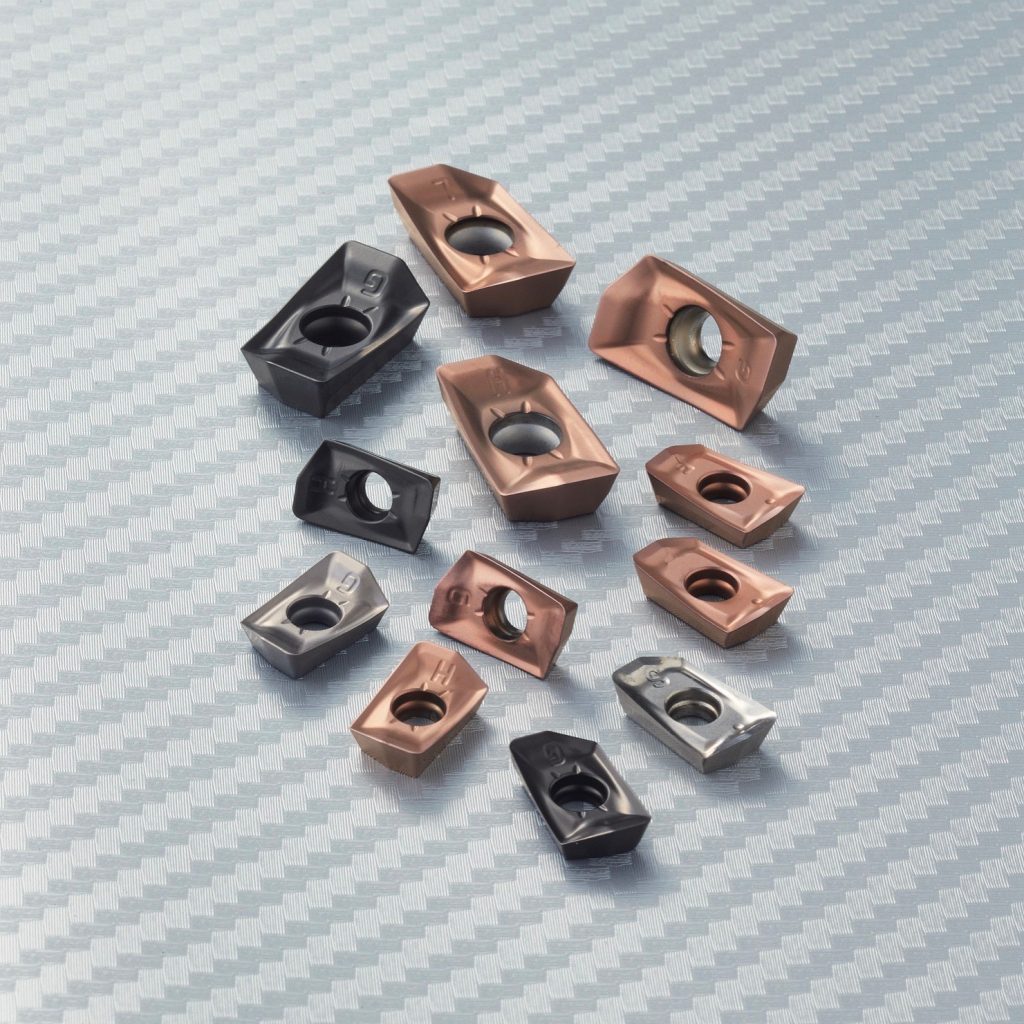 How about aluminum? The DL2000 grade has a DLC coating for non-ferrous metal machining with a low coefficient of friction and excellent adhesion resistance. That makes it an excellent match for aluminum workpieces.
The WEZ Series also features the T2500A cermet grade which is a standout performer on steel components. With high thermal conductivity and improved toughness due to the finer and more uniform structure, the T2500A grade achieves top marks for a high level of fracture and wear resistance.
Variety. Precision. Value.
With the flexibility built into the WEZ Series, you may be able to consolidate your inventory of cutters and inserts. We also offer many other grades in the series so you can exactly match the tolerances and materials of any job you are running.
For more information about the complete WEZ Series, please contact us for a consultation.