Tool Engineering Center
Tool Engineering Center
5637 S.Westridge Drive New Berlin 53151, U.S.A.
TEL: +1-262-395-4354 Signup for training today! Contact training@sumicarbide.com to register!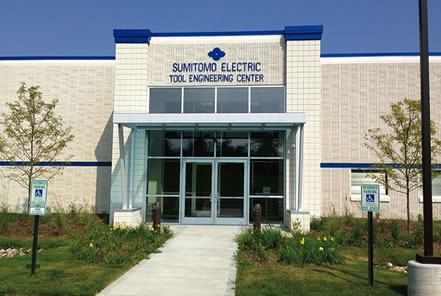 Offering our customers learning courses to enhance
customer satisfaction.
We offer the following 3 courses to suit our customers' requirements and proficiency.
Course Name
Description

★

Trainee Level
Intended for
Course duration
Cus-tomers
Ven-dors
1) Beginners' Course
Beginners' Course is an entry-level course for those who are just starting to learn about cutting tools, like
new employees or customer support staff.
In this course, trainees will be introduced to different types of cutting tools and will also learn how to select
required tools from the catalog.

★

New employee,
Customer support staff
–
◯
1 Day
2) Basic Course
Basic Course is catered for those with less than 5 years experience with cutting tools by providing an
enjoyable learning experience through a mix of classroom and machine demos.
In this course, trainees will learn, in an easy-to-understand way, the fundamentals of machining on a wide range of topics for turning, drilling, CBN and milling.

★★

Less than 5 years
experience with
cutting tools
◯
◯
2 Days
3) Advanced Course
Level 3 is a mix of Classroom and Machine Demos going over several troubleshooting and problem solving techniques. Team pick selecting cutting conditions and trying on machines. Each class has a theme and focus of either Milling, Drilling, Turning or CBN.

★★★

More than 3 years
experience with
cutting tools
◯
◯
1 Day
Please contact training@sumicarbide.com for detailed curriculum of the above courses.
The CRAFTSMANSHIP of Sumitomo Electric advances together with its customers.
Sumitomo Electric offers systematized tool engineering services to its
customers in order to guarantee satisfaction for their machining needs.Tool Engineering Centers have been set up in various locations forTea Cup in Japan convenience of providing such services to ourcustomers.
We strongly support our customers' CRAFTSMANSHIP through learning
courses, test cutting and technical consultations provided at the Tool
Engineering Centers, as well as process line diagnosis and tooling proposals through customer visits.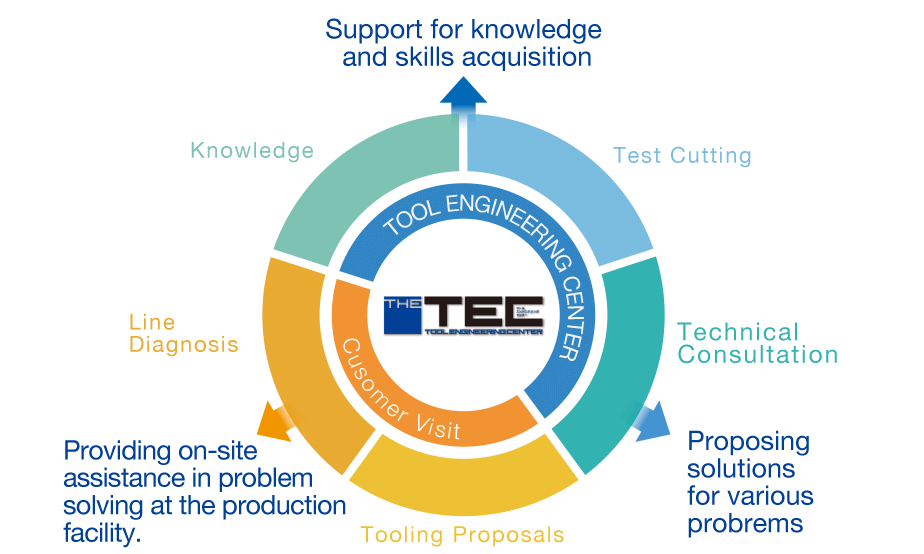 Tool Engineering Centers at Various Locations
There are Tool Engineering Centers situated at various locations around the world.