Every vehicle that rolls off an assembly line across the country is made from individual parts that require special attention during the manufacturing process to meet the highest levels of safety and performance. Sumitomo is known for its complete line of cutting tools for the automotive industry, with a proven record in high production die cast machining.
Ernie Brown, a Sumitomo sales engineer, has spent most of this career working with production style automotive machining. We asked him for an overview of some of the tool/part matchups in use by automakers and OEMs today.
Milling Systems
TSX Milling Cutters
"If you're looking for superior metal removal rate when machining diesel engine blocks and heads out of GG25 cast iron, our TSX cuttersare the way to go,"Ernie said.
TSX Tech
TSX cutters employ a cost effective 4-corner ground tolerance insert mounted tangentially. That produces excellent edge sharpness and side wall accuracy with optimized chipbreaking. The TSX also has the strength required for increased depths of cut ranging from a small job to a heavy duty roughing application.
Goalmill Milling Cutter
The Goalmill Milling Cutter is specially designed for high-feed cast iron milling and features excellent surface finish capabilities. "It's perfect for jobs like finishing fire decks on a diesel cylinder," said Ernie.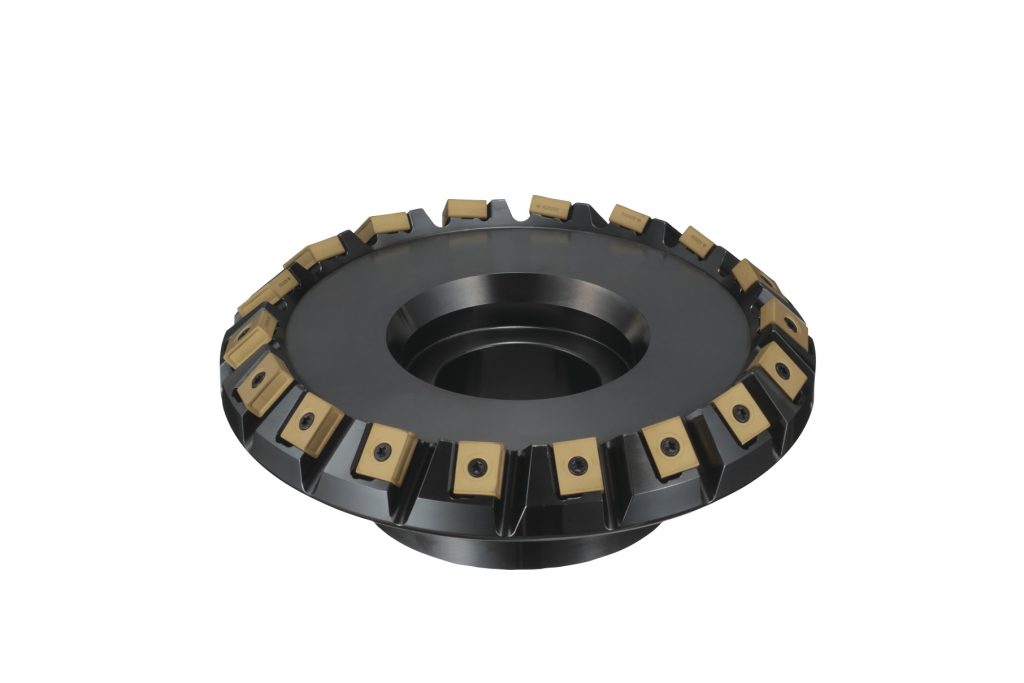 Goalmill Tech
The Goalmill Tech is a milling cutter with tangential inserts, fixed pocket inserts on the periphery and adjustable wiper inserts on the bottom of the cutter—both of which are interchangeable. This gives you multiple indexes for maximum tool life.
The inserts have one cutting edge for finishing and another for roughing, as well as an arc shaped chipbreaker. Four indexes can be used in the periphery pocket if the insert is rotated. Flip the insert on its side and four indexes can also be used in the finishing cartridge.
Goalmill Case Study
"One of our customers was struggling with flatness finish quality and breakout – the cast iron in the part was chipping. The part was huge. We set them up with a 500mm diameter Goalmill with 65 inserts. Every other insert was a wiper. No more problems."
New for Milling
"For mass market automotive needs where aluminum alloys are the key material for engine blocks and heads, we now offer the new ALNEX high performance PCD cutter. It features high pressure coolant flow thru each insert blade for better chip size and flow."
Drilling/Reaming
"The SR Indexable Reamer provides ultra high efficiency and high precision machining for boring applications after drilling."
SR Tech
The radial and angular adjustment screws on the SR Indexable Reamer allows you to dial in runout to a minimum no matter what condition your machine tool might be in. With a 12-edge replaceable blade, you can feed much faster compared to a single point tool. The minimal cut edge length design eliminates biting and tearing for improved quality and reliability. Adoption of indexable cutting edge design improves reliability of quality and tool life, eliminating variability in tool life among regrind inserts.
According to Ernie, "A new series of small SR reamers is coming soon that will allow for reaming holes down to 12mm in diameter."
SR Case Study
"While conducting a turning operation for steering housings on a horizontal machining center, a customer was getting 400 parts per tool doing single point turning. Adding guidepads to the 12-edge SR reamer allowed the tool to steer past a 3" window in a 3.3" hole. The result was 8,000 to 10,000 parts per tool."
Turning Systems
"Grinding setups can take an hour or more. The same chore can be done in minutes on a horizontal turning center. That's why hard turning is becoming a popular alternative to grinding on parts like pinion and gears for transmission components and steering column housings.
"That's where our wide range of PCBN grades come into play. They provide an excellent finish even at high speed. PCBN is also tough, which comes in handy when machining valve seats out of very abrasive powdered metal. In short, hard turning with PCBN eliminates grinding operations and saves you money. Here's a short list of some of our most popular offerings."
BNC2010: Highly wear resistant coating makes this grade suitable for high speed finishing of hardened steel.
BNC2010: High crater wear and breakage resistance means this grade is perfect for high load and interrupted cutting of hardened steel.
BN7000: This grade is the choice for rough cutting of sintered components like powdered metal due to its wear and fracture resistance.
BN7500: Suited for finishing of sintered alloys, this grade maintains the optimum cutting-edge sharpness.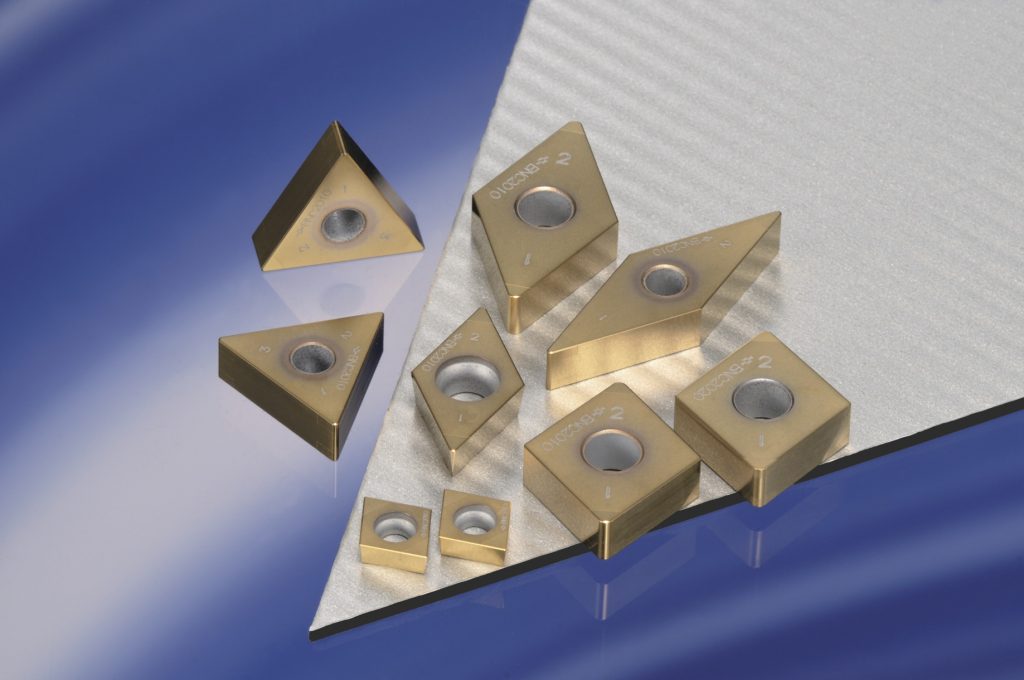 Turning System Case Study
"A customer was experiencing slow cycle time and chip wrap on a turning application for a transmission component. We suggested one of our CBN products, which doubled the feed rate by minimizing the cycle time. It also eliminated the chip wrap, which resulted in safer operation and longer tool life."
That's just a sample of our CBN products. For more examples, please refer to our catalog or visit our website.
In closing, Ernie said, "We make a complete line of cutting tools for the automotive industry. For each machining operation, you will find a Sumitomo product that is the perfect blend of quality, accuracy and value. "If you would like to discuss in person how our automotive products can give your production line a boost, please contact us for a consultation."