NHGS DLC Coated Drills
NHGS DLC Coated Drills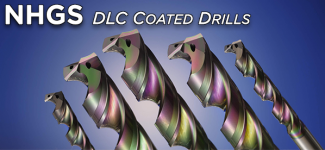 Read more
2021_NHGS_Brochure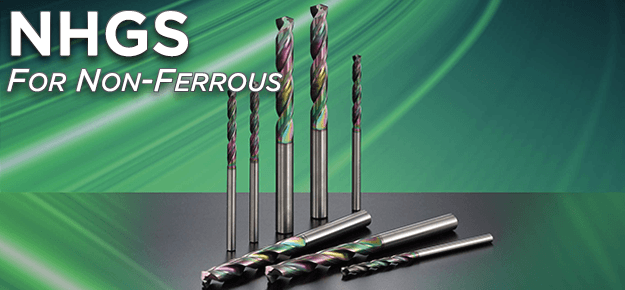 Features & Benefits:

DLC Coating
DLC or "diamond-like-carbon" coating along with special special web thinning drastically reduces cutting resistance
Stable Drilling Performance
Special cutting edge design and WW (Wide W) margin improves hole quality.
Longer tool life
With AURORA COAT coupled with the cutting edge design, long and stable tool life can be achieved.
Deep hole drilling possible
Drills for deep hole drilling can be custom-made.
(Production range: Drill diameters: ø3.0 to ø16.0mm
Total length: Available on inquiry)
For Non-Ferrous Applications
NHGS is recommended for die cast aluminum, aluminum casting, wrought aluminum alloy, brass casting and bronze casting.
Product Offerings:
NHGS – Inch 

Diameter ø3.0 to ø6.3mm

Diameter ø6.4 to ø9.7mm

Diameter ø6.4 to ø9.7mm
Diameter ø13.2 to ø16mm