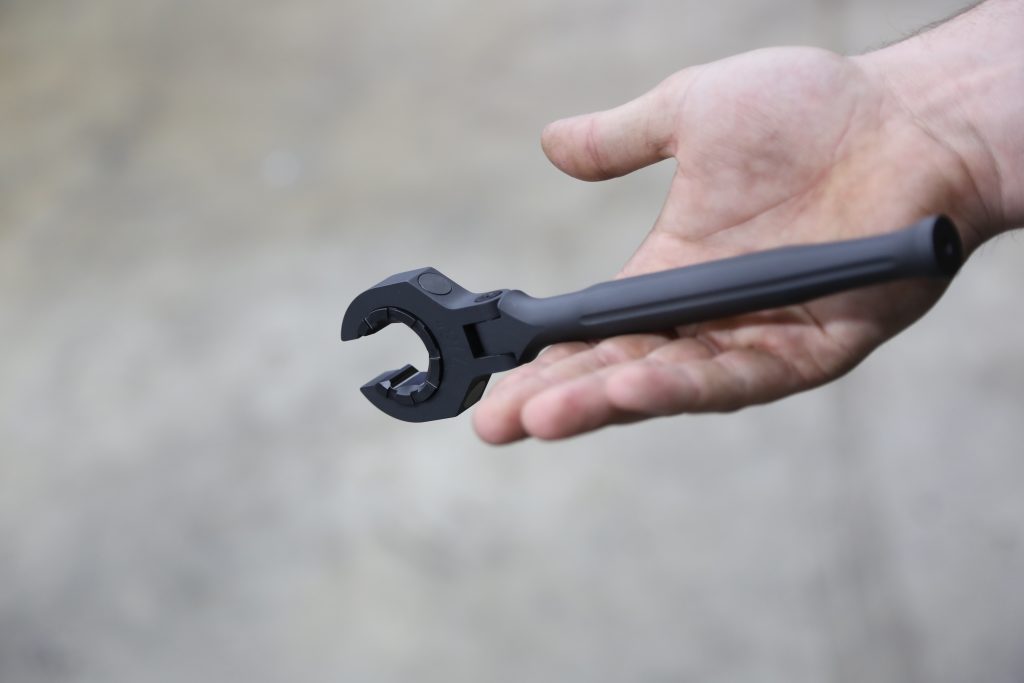 Tribus Tools, based near Dayton, Ohio, is the manufacturer of a revolutionary 360° Flare Nut Ratcheting Wrench that is so unique that it's patented (Patent #10,414,029). According to Operations Manager Clark Trost, "We really weren't looking for a new product, but one of our partners was a diesel mechanic who was finding it impossible to access the transmission cooler line on a particular line of truck. He called his tool guy for a ratcheting wrench and found they didn't exist. So, we decided to make one ourselves." That was 7 years ago and today the wrench is the flagship product of the company, with a production run of 2,500 wrenches per month.
Born (and Made) in the USA
The vast majority of hand tools are made overseas, but Tribus knew that they wanted to manufacture in the USA from the start. "Except for a spring and snap ring, we make 100% of the parts in house," Clark said. "This gives us control over everything; we're not waiting on anybody to keep production running." The wrench comes with a 100% lifetime warranty and is sold on the company's website and through tool trucks.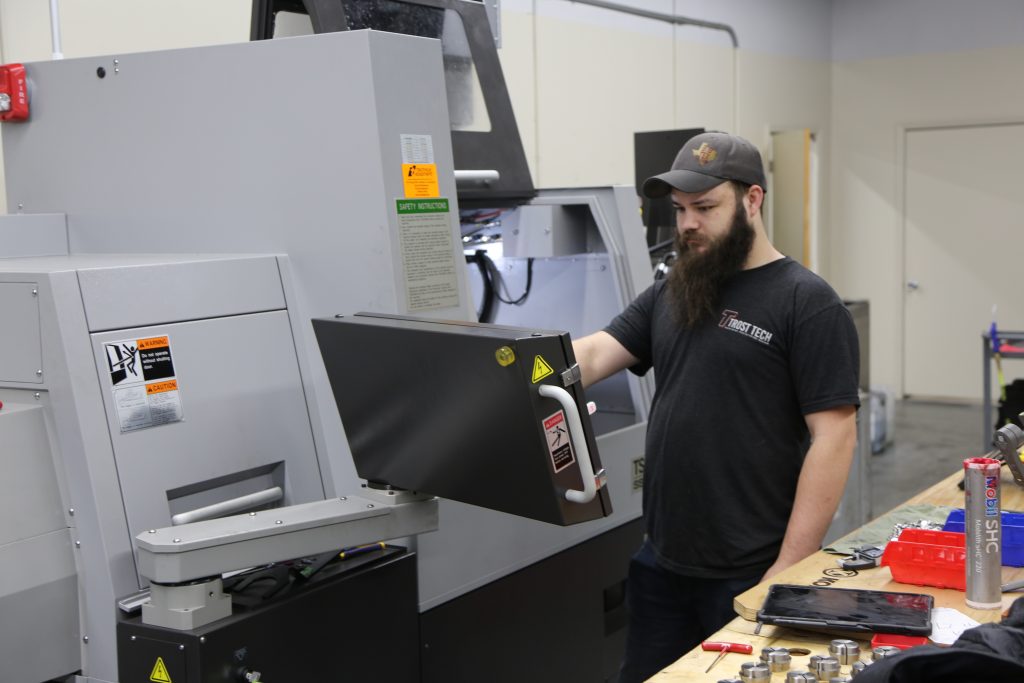 Tolerance Trouble
The wrench is made out of 4140 alloy steel, and the company was struggling with productivity and cutting tool life with specific tight tolerance parts. "We were only getting 250 parts per insert and we had to stop the run frequently to adjust for insert wear," Clark said. He talked to Paul Knobloch, from Mackintosh Tool (the Sumitomo distributor in the area) about the problem. "Paul is awesome. He really knows his stuff. When I tell him what we're trying to do, he knows exactly what we're looking for. He suggested we try Sumitomo's T1500Z cermet grade inserts. He even brought samples over on the same day. It has made all the difference in the world, especially on our Swiss machines.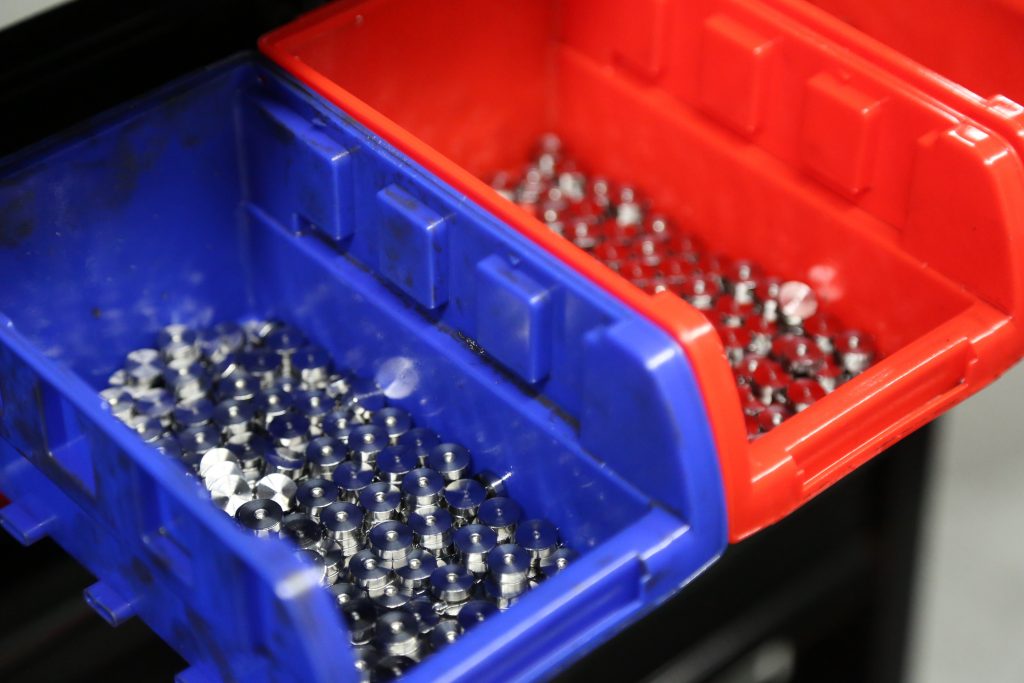 "We put the Sumitomo insert on and they'll go for at least 2,000 parts before the insert needs to be replaced. Once the tool is on size, it wears so slowly that it doesn't need to be adjusted."
Vibration Vexation
Tribus was also having some vibration issues when machining the long, skinny handles on the wrench. "The operator had to watch the operation carefully to avoid filling the scrap bin," Clark said. "We called Paul and he was right there with a Sumitomo carbide WNMG432 insert with an EMU chip breaker and a DNMG431 cermet finisher. Now we have the right combination and the machine runs unattended."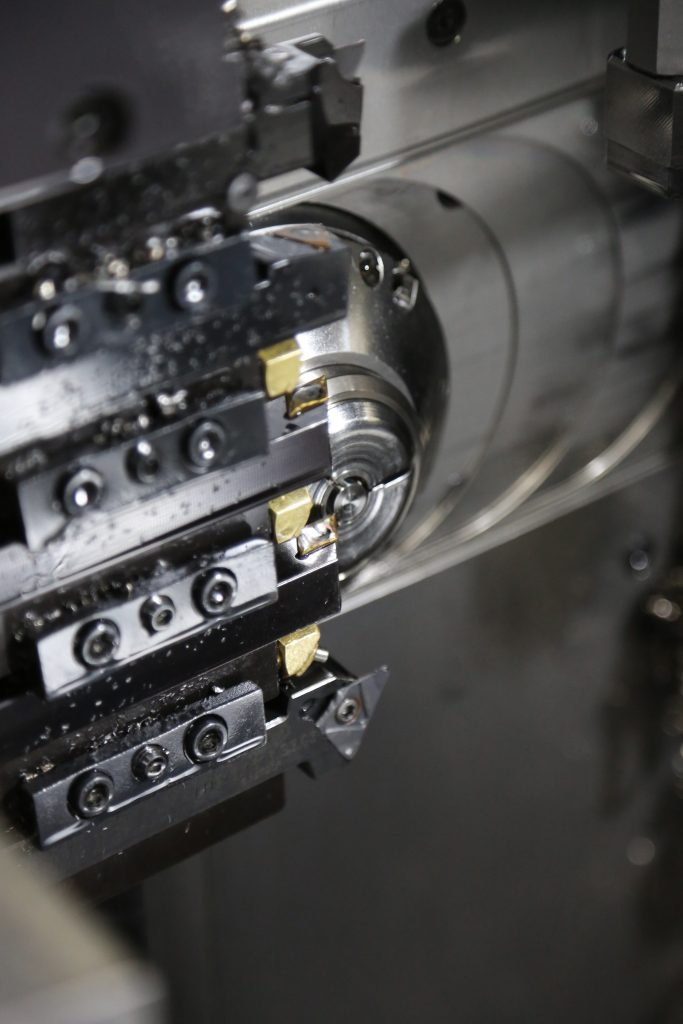 Final Comments
Clark says, "Having the right tool makes a huge difference. Each time you use your Tribus Tools wrench you are saving time and shaving hours off your projects. It's the same thing with cutting tools. Each time we talk with Mackintosh Tool or Sumitomo, we end us saving both time and money without sacrificing quality." We have just the right cutting tools for your manufacturing challenges, as well. Just contact us and we'll have an answer for you in no time.